Have Your Best Year Ever in 2019

Join RBN with Our 2019 Kick-Off "$300 Discount" Special Offer!


The RBN Major 2019 Kick-Off Business Expo and Mixer
was a Great Success.

SAVE THE DATE FOR OUR NEXT MAJOR BUSINESS EXPO

OCTOBER 2, 2019

Please see this short 2-Minute Video of the Expo!
To see the Photos of the Expo In Facebook, CLICK HERE
To see the Photos of the Expo in Dropbox, CLICK HERE




FREE EVENT:

If you are not a member of RBN and would like to evaluate the
benefits of this Dynamic OC Network & learn if RBN is a right fit
for you and your business, you are welcome to attend
the RBN Orientation& Power Networking Education.

This event is Free for our Valued Guests & Non-Members!

Beverages will be served.

You will also receive a roster of all attendees with their contact
info, so you can follow up with them for potential new business!






RBN Membership Benefits:

One Large Networking Organization
One Membership
All Orange County
Over 50 Productive & Fun Networking Events a year

PLUS...

No Annual Renewals
No Restrictions
No Exclusivity
No Rules
No Penalties
Attend events as your time permit
RBN Web site Directory Listing
Communicate with 3,000+ Members
Free Table Displays at RBN Luncheons
And So Much More!

Join the Largest Networking Group in Southern California
with Over 3,000 Members & Over 22 Years in the Making!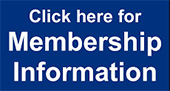 Welcome to Orange County's Premier Business Networking Group

RBN is one of the largest & most active business networking
groups in Southern California. We have proudly served
over 25,000 business professionals since 1995.

Our mission is to provide you and your company with effective
business networking sessions, innovative marketing programs and
educational networking tools to promote and grow your business.

RBN focuses on the unique individual needs of its members.
Our most important relationships are the ones we help
you build with other business owners.








RBN Referral and Affiliate Program

Earn Reward Checks & Free Luncheons!
You can now participate in our Affiliate Program and
Earn Reward Checks as well as Free Luncheons.

By referring a friend or someone you know to RBN,
we will place them in our database under your name
and invite them to attend RBN Events.

At any time your referral joins RBN as a member, you will receive
a $50 Reward Check and a Free RBN Luncheon of your choice!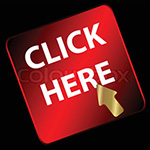 We do not claim to be the Best... Our Members Do!






To be added to our email invitation list:







RBN is a "FREE STYLE" Networking Group

Please Listen to this One Minute RBN Audio