Orange County's Major 2019
Business Expo and Mixer
Wednesday, October 2
5 pm to 8 pm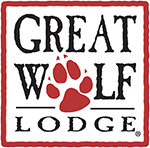 To Exhibit at this Expo:

You will receive a 6-Foot Table, Linen, 2 Chairs, Parking, Food,
Power if Needed, 4 Admission Tickets to the Expo
& Company Name in the Program as Exhibitor.

ALL- INCLUSIVE:

RBN Members: $295

RBN Non-Members: $395

RBN Membership and Expo Table Package Combo: $795







DO NOT MISS THIS BIG EVENT!
Partial List of the Companies Exhibiting at our last Expo:

1Heart Caregiver Services,503
21-13 Impact Graphics, Inc.,405
Action Virtual Assistant,513
Advanced Litho Printing,916
Aha Image Studios,915
All-In Productions Casino Rentals,901
American Advisors Group,106
American Best Credit,511
Americas Funding Group,414
Asian Business Association of OC,502
AT&T,411
Audrey Nilsen Studios,925
Back Bay Conf. Center/Irvine Lanes,911
Boomers Irvine,912
Bruster's Real Ice Cream,921
Business Group Resources,201
BusinessWhitt,904
Cafe Rio Mexican Grill,500
Catering On Time,300
Charity Swipes,107
Clever Computer,303
Continuity Care Home Nurses,309
Costco of Garden Grove,400
CreditStar Funding,410
Cutting Edge Bank Card Services,207
Cystic Fibrosis Foundation,104
Darya Restaurant,200
Dave & Buster's,914
DJ Deon,
DO Lunch Deli,250
EATS BBQ,550
Edward Jones,304
El Aviso Magazine,504
EVENTography / Visual Media 360,910
Eviction Professionals,203
FACCOC,908
Focus Signs & Graphics,510
Garden Grove Chamber of Commerce,406
Geoff & Krista Real Estate,920
Great Coffee 4U,404
HelloFresh,918
Herbie The House Hunter,905
Hygenex,101
Injury Legal Center,501
Inkworks Marketing Print & Design,512
J&S Building Maintenance,407
JIFU Travel,210
L&S Marketing,204
Largest Mixer Events,409
Las Palomas Restaurant,100
Liberty Mutual Insurance,509
Living Benefits Life Insurance,307
Marie Callender's,450
Michael Stark, Broker Realtor,403
OC Breast Wellness,202
Ohio National Financial Services,401
Osteo Strong,301
PDL Promo, LLC,909
Peppinos Restaurant,211
Performance Strategies, Inc.,
Pop Up Picture Show,927
R-MAC Properties, Inc.,308
Rancho & Canyon Neighbors (BVM),508
Realtor,212
Reflections Video Productions,913
Regenesis Pharmaceutical Inc.,412
REI Jet,922
Relationship Building Network,924
Revolution Financial Management,505
Roma Business Services, Inc.,311
Saatchi Jewelry,208
Self Hypnotherapist,108
SelfieXmedia,105
Sheraton Garden Grove,150
Stamp It Approved,917
Stargazer Productions/Tibbies,906
State Treasurer's Office,413
STC Security Guard,209
Storage West,907
Success Center, Inc.,926
Syntactics Sales Scripting,305
The Fiesty Lady,902
THETAGNETWORK,514
Tijuana Tourism & Conventions,314
Tijuana Tourism & ConventionsCOTACO,313
tjg Technical Signs,923
TransAmerica,310
Transparity Group,402
United States Postal Service,102
Wod Recovery Rx,507
Xcalibur Sales Tech,312
Zillink,206
And More...


To view videos & Photos of the RBN expo & Events: Click Here
Receive your Expo Table Free as a part of your new RBN Membership!