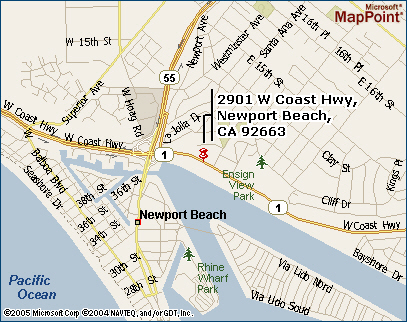 Directions from Freeway 5 or 405 or 91:
Take the 55 South.
55 South turns into Newport Blvd.
From Newport Blvd. (Hwy. 55), Take PCH (Hwy. 1) South,
Look for 2901 address on your right. (The Waterfront)
Please Park anywhere that is not a "tow away" zone.
RBN is not responsible for Parking.
Boarding begins at 5:10 pm
and we leave the dock at 5:30 pm SHARP
Please plan to arrive before 5 pm
Restaurants & Exhibitors arrive at 4 p.m. to set up.

Please give yourself plenty of Driving & Parking time.